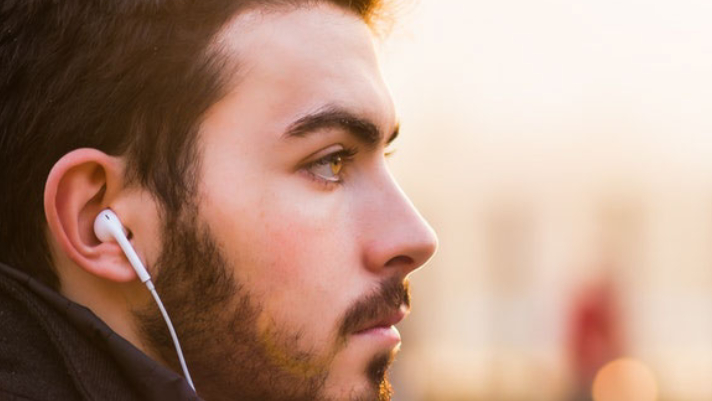 A podcast provides everyone with the perfect opportunity to reach their audience using their personal voice and brand authenticity. In many cases, you will have the undivided attention of your audience in a new digital age of dead time learning.
"Dead Time Learning," is enabling people all over the world to take their eyes away from their smartphone screens and learn at a time where they would have traditionally been unproductive. For example, the one hour round trip to the office each day or during your exercise regime.
An increasing number of people are even learning through audio content while they are cooking or cleaning their homes. Many have replaced their top 20 playlists behind after realizing just how easy it is to learn by listening to podcasts and audiobooks.
With your podcast, you have the opportunity to speak with experts within your industry and talk about the big talking points and challenges that everyone is experiencing. For example, in a series of podcasts on my own show, I explored how the digital transformation was affecting the world of sport.
I quickly learned that Real Madrid, Manchester United and F1 were all faced with the same challenges and their conversations complemented each other perfectly. for example 75,000 people can enter Old Trafford on match day but this is only a tiny amount of their fan base. I explored the challenges of reaching over 659 million fans in a digital world and meaningfully engaging with them all to feel part of the Man Utd family.
The Motorsport Network is the world's biggest motorsport and automotive media network – featuring major titles including Motorsport.com, Autosport.com, and Motor1.com. But what captured both my attention and imagination was learning how they experienced rapid growth in the past two years to become the world's largest independent automotive and motorsport-related digital platform connecting hundreds of millions of people that love motorsport and cars.
Meanwhile Real Madrid was being named the fastest growing sports brand in the world, generating an incredible 1.6 billion video views. But Madrid also celebrated an off-field victory by taking the digital El Clasico Facebook crown after beating Barcelona to become the first football club in the world to reach 100 million likes on Facebook.
The combination of a well-crafted digital strategy, the passion of Real Madrid fans, and the support of Real Madrid players, legends, and celebrities, helped them storm past Barcelona in the final moments to become the first sports club to reach this milestone on Facebook.
However, during our conversation, I also learned that Rebel Ventures has since grown to become a global leader in the intersection of sports + digital technology, working with iconic franchises such as San Francisco 49ers, Chicago Bulls, Boston Red Sox, Real Madrid, and Liverpool FC to optimize digital strategy and revenue generation.

Here we have three separate conversations from the world of sport, but they had so much in common. As a podcast host, these conversations can be repurposed into a blog post such as this to highlight the importance from learning from other sporting brands. Imagine working in the sporting industry and listening to these 3 podcasts back to back while going for a run.
As a podcast host you have a fantastic opportunity to provide value and broadcast conversations like this all around the world. Meanwhile listeners are embracing this new era of dead time learning while carrying out mundane tasks.
While browsing the web on a computer, tablet or smartphone, there is a myriad of digital distractions preventing you from digesting valuable information. A barrage of pop-up ads and click-bait headlines is making us all more unproductive. Ironically, when we put the devices down and put our headphones on, we are instantly transported to a world of uninterrupted learning.
That's why a podcast is an incredibly powerful medium. Where do you listen to podcasts? Please share your experiences by commenting below.